Mercedes-Benz Presents MBUX Hyperscreen to EQS
The MBUX Hyperscreen: The Brains of the EQS.
Premiering digitally on January 7th and making its debut at the first-ever all-digital Consumer Electronics Show, Mercedes-Benz showcased the MBUX Hyperscreen.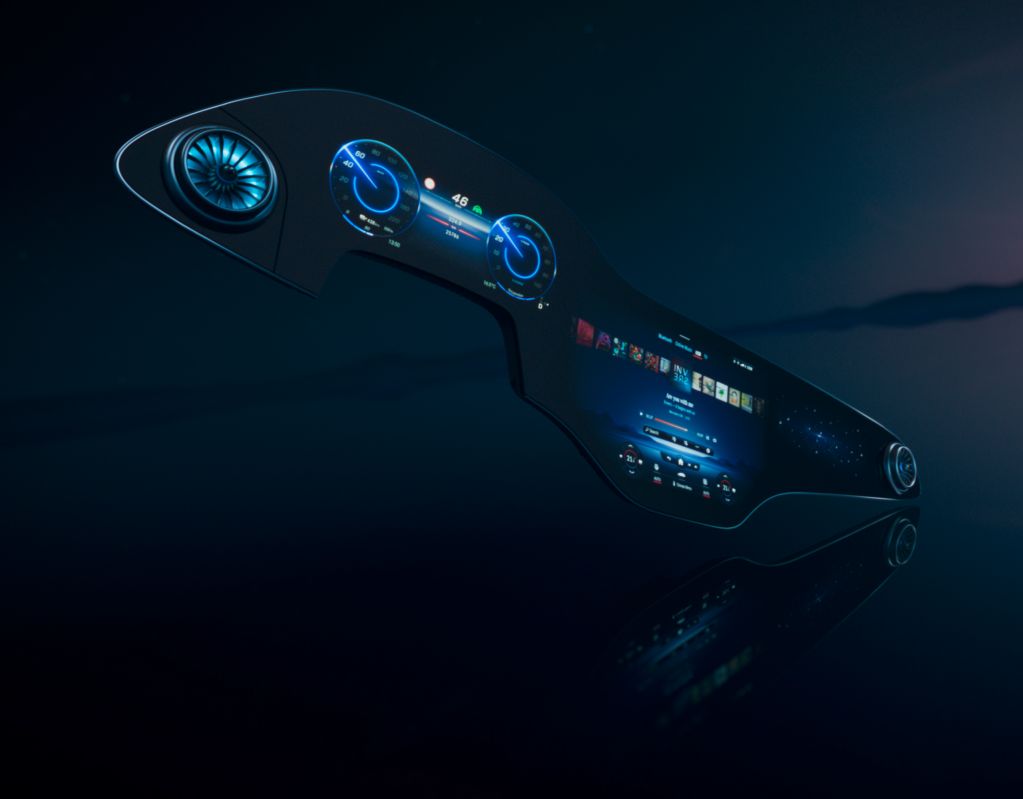 Being the largest human interfaced made by Mercedes-Benz to date, the MBUX Hyperscreen will not only be easy to operate but will be the most intelligent. Because of artificial intelligence, this 141-centimetre screen will be capable of morphing its suggestions to the driver's needs such as making personal suggestions regarding vehicle functions through its learning ability. Furthermore, thanks to zero layer, all-important applications such as navigation or telephone will be offered on the top level in the field of vision based on situation and context. Adding to its intelligence, the MBUX hyperscreen will have "Mercedes Travel Knowledge"; this function will be able to evaluate map data and provide information about different landmarks to the user.

While designing this feature, Mercedes-Benz also considered the passenger, giving them their own display and operating area. With up to seven profiles, the rider will have the possibility to customize the content. However, the entertainment functions of the passenger display are only available during the journey within the framework of the country-specific legal regulations.
The MBUX Hyperscreen is the perfect example of digital/analogue design fusion: several displays appear to blend seamlessly, resulting in an impressive, curved screen band. Analogue air vents are integrated into this large digital surface to connect the digital and physical world.
As stated by Sajjid Khan, Mercedes-Benz AG and CTO, "The new MBUX Hyperscreen combines unique electrical aesthetics with outstanding user-friendliness. A decisive strength is the clever networking of all systems based on intelligent, adaptive software. This makes the Hyperscreen the brain of the car; it's connected to and communicates with all components of the vehicle."
Click here to see the full Mercedes-Benz digital press conference at the 2021 Consumer Electronics Show: https://media.mercedes-benz.com/article/a19633a2-d239-4ed3-8788-29af33902e06
---
You must be logged in with
to post a comment